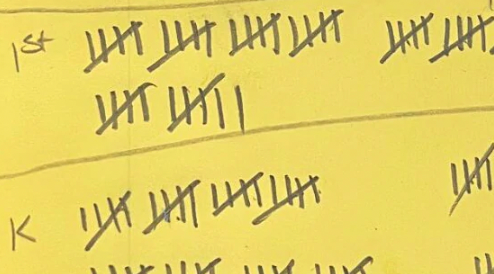 I've been learning more about our school nutrition programs as part of the vivront.com 1:1 give back program. I was in a school last week.

Who knows when things will get "back to normal?" I'm going with never and embracing whatever change is current. The lack of normal is making opportunity.

That was the case last week when I had the chance to volunteer in a school lunchroom. I met 369 kids by way of their eager eyes and mask covered airways standing in a hot lunch line. My job was to make sure they had enough fruit or vegetables (per the .gov guidelines) in their recyclable take away trays and to count each lunch for reimbursement.

Over a few hours I worked alongside two veterans of school nutrition and the district head of nutrition operations. Here are a few memorable points I'm continuing to process:

• "Syrup days" are the busiest days. There might be a t-shirt in there.

• The staffing shortage at this school is 1-2 people (25-50%) each day. I would not be shocked if it's like that in most schools nationwide.

• The menu and the serving process have both been adjusted to support operating short handed.

• The lack of slack in the system for staff and food product heaps pressure on the humans in the kitchen, support staff and the janitors executing specific cleaning protocols after each group of kids roll through, daily.

• A sense of prolonged strain is in the air.

• The current situation is more preferable than the totally silent lunch rooms filled with hard to count, nameless and faceless lunch boxes from the 2020-2021 school year.

• Rules are rules. You should come on time. Don't enter the room a minute early. Keep the gelatin out of the strawberry sauce (use cornstarch instead). There is a way to do things - stick to the process.

• Plan for and proactively assist kids with identified food allergies or nutrition constraints.

• There are heaps of caring people full of love serving our kids in numerous ways in our schools, not just the lunch rooms. Heaps of them.

• Our school staff could use many things to serve kids better, including more hands and support right now.

Consider a simple thanks as a place to start.

As it makes sense, please consider thanking the lunch staff members, janitors and school staff members in your network. Reach out to share a word of thanks for rolling with changing times and continuing to serve our kids.

If you don't have one of these wonderful people in your network, consider simply identifying a school and sending a word of thanks to the lunch room team in a way that makes sense to you.

Here's to adequately fueled and actively learning minds and bodies, and the teams that serve them.

###

Lunch teams, thanks for the service, care and effort you provide our kids day in and day out.