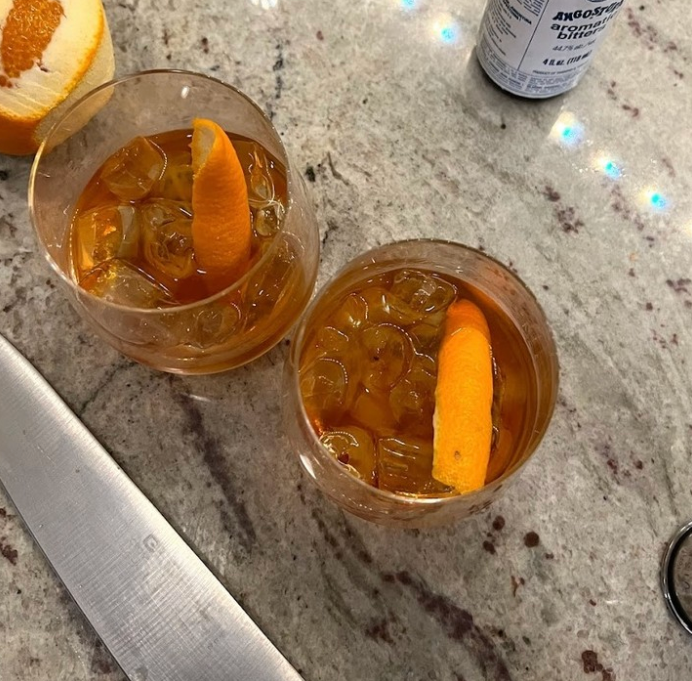 An old fashion challenge that has nothing to do with the drink and all to do with the knife and fruit.
A friend of ours mentioned that he only has a chef's knife in the house. No other knives. While it's doable, we tested it on these orange peels and prefer also having paring knives in the house.
That's a lot of knife for that cut. :) Here's a bit more about the drink.