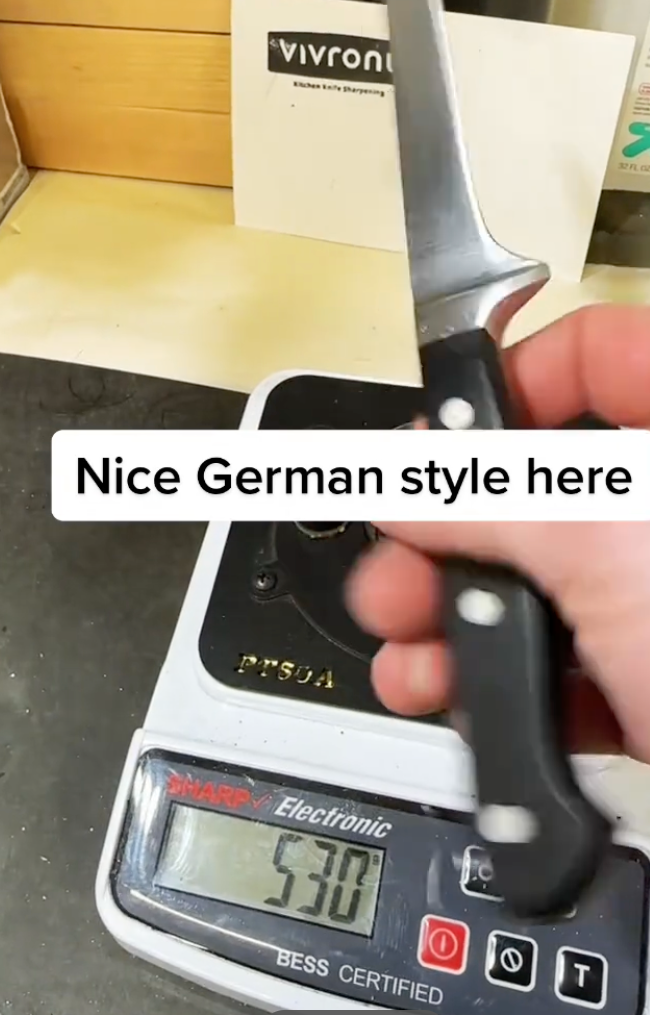 A Guide to Wusthof Sharpening
Introduction
Wusthof knives are known for their German quality and performance. But even they will eventually dull over time - like tires on a sports car. 
In this post, we'll touch on different sharpening services for Wusthof, as well as some tips on how to choose a good one for you. We'll also discuss the benefits of having your knives sharpened by a professional, and how to maintain their sharpness between sharpenings.
Different Sharpening Services
There are largely three different sharpening services:
Mail-in sharpening: This is a popular option. Simply send your knives to an online sharpener to be sharpened by a professional. Consider our service where we ship you a mailing kit, including pre-paid return postage, to make the process super easy. Learn more on sharpening by mailing kit page.
In-store sharpening: If you live near a sharpening shop, you can bring your knives in for sharpening. This is a great option if you need your knives quickly.
Knife sharpening classes: knife sharpening classes, where you can learn how to sharpen your own knives at home, may be available near you. This is a great option if you want to learn a new skill.
How to Choose a good Wusthof Sharpening Service
The best way to choose the right Wusthof sharpening service for you depends on your individual needs as well as the sharpener's ability to correctly profile forged knives with bolsters - like Wusthof's have. If you need your knives sharpened quickly, in-store sharpening is a good option. If you're on a budget, mail-in sharpening is often easy and affordable. And if you want to learn how to sharpen your own knives, knife sharpening classes are a great option.
The Benefits of Having Your Knives Sharpened by a Professional
There are several benefits to having your knives sharpened by a professional. First, professional sharpeners have the expertise and experience to get the job done right. With Wusthof knives ask about the sharpener's ability to address their pronounced bolsters.
Often, these bolsters don't fit in a sharpener tool and a reverse bow is created during sharpening, damaging the cutting profile. Or, a repair created an nonuniform cutting profile that "clicks" on a cutting board. Second, professional sharpening services use equipment and techniques that can produce a sharper edges that last longer than most home solutions. Third, professional sharpening services are often faster than sharpening your knives yourself.
How to Maintain Your Knives' Sharpness Between Sharpenings
There are a few things you can do to maintain your knives' sharpness between sharpenings. First, use a honing steel or ceramic rod after, or before, each use. Honing realigns the material on the cutting edge of the blade, which helps to keep it sharper longer. Second, store your knives in a dry environment away from the chance to bump into other tools. Knives should be stored in a sheath or block when not in use. This will help to protect the blades from knicks, chips and dings
Conclusion
Sharpening services for Wusthof knives, or any knife for that matter, are a great way to keep your knives in top condition. Whether you choose mail-in sharpening, in-store sharpening, or knife sharpening classes, you can be sure that your knives will be sharpened by a professional and returned to you in like-new condition.