Revolutionize Your Knife Sharpening Experience with Our Magic Mailing Kit
Introducing the smartest way to sharpen your kitchen knives effortlessly. Say goodbye to dull blades and hello to precision cutting with our innovative magic mailing kit. We've made the entire process easy and convenient, so you can enjoy sharp knives without hassle.
How does sharpening by mail work? Let us break it down for you:
Order your shipping kit: With just a few clicks on this page, you can have our specially designed mailing kit on its way to your doorstep for the number of kitchen knives (and kitchen scissors) you'd like to have sharpened. No need to worry about finding a sharpener or dealing with complicated equipment.

Fill it up when it arrives: Once your magic Vivront mailing kit arrives, simply gather your dull knives and scissors and place them securely in the provided packaging. Our kit provides safe transit, so you can trust that your blades will arrive at our shop ready for sharpening.

Drop it in the mail (pre-paid postage included): We've taken care of the logistics for you. Your kit comes with prepaid postage, so all you need to do is drop it off at your nearest mailbox or post office. No extra cost, no hassle. Just simply the easiest way to sharpen with a few taps. 
The best part? Our expert team will sharpen your knives and scissors on the same day they arrive at our shop. You'll receive your professionally sharpened tools promptly, ready to elevate your cooking experience to new heights.
Imagine the satisfaction of effortlessly slicing through ingredients, knowing that your knives are not only safer but also capable of creating delectable dishes. Our sharpening service ensures that every cut is smooth and precise, allowing you to unleash your culinary creativity with confidence.
Join our satisfied customers who have unlocked the secret to sharp and efficient cooking with pro knife sharpening made easy. Upgrade your kitchen arsenal today with our magic mailing kit and experience the pleasure of using finely sharpened knives and scissors in your kitchen.
Don't settle for dull blades any longer. Choose convenience, quality, and excellence in knife sharpening by Viront. Order your magic mailing kit now and transform the way you cook forever.
User Friendly Knife Shipping Kit
Included • 15" x 11" x "1
User Friendly Knife Shipping Kit
Included • 15" x 11" x "1
"You know, I just have to say…
Thank you for never shaming me about my knives. It really means a lot."
—Kim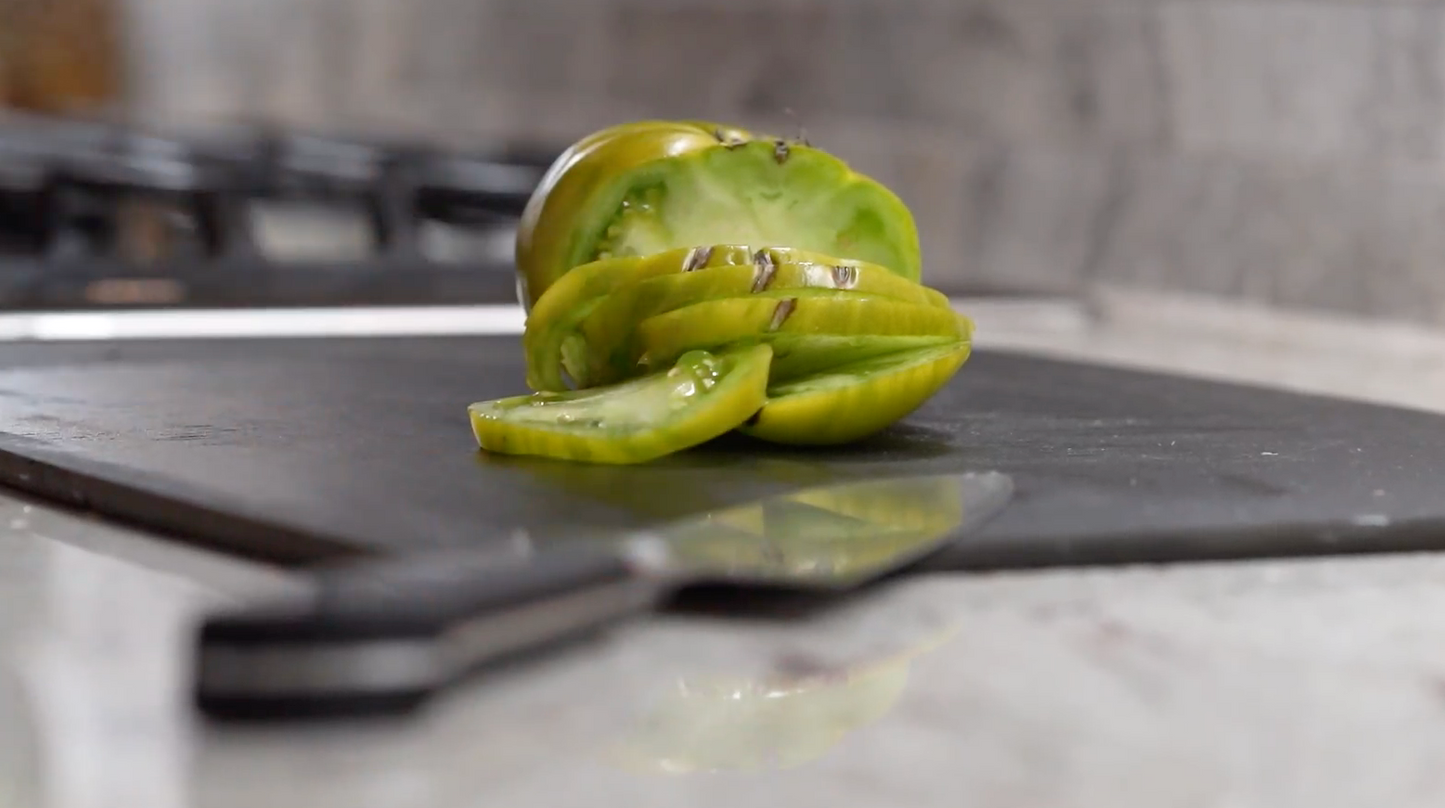 Why Sharpen 🔪
• Cook with more confidence, like a chef.
• Stop smooshing & tearing your food.
• Save your knives from the landfill.
"[Vivront] makes it so easy!
If you've been putting off sharpening knives because it seems like a hassle, this place is for you!
— Paula B. on Google
Order Today
Cook with more confidence in as little as 3 days (up to a week). Loaners avalible.
We are sharpening "near me" - in your 📬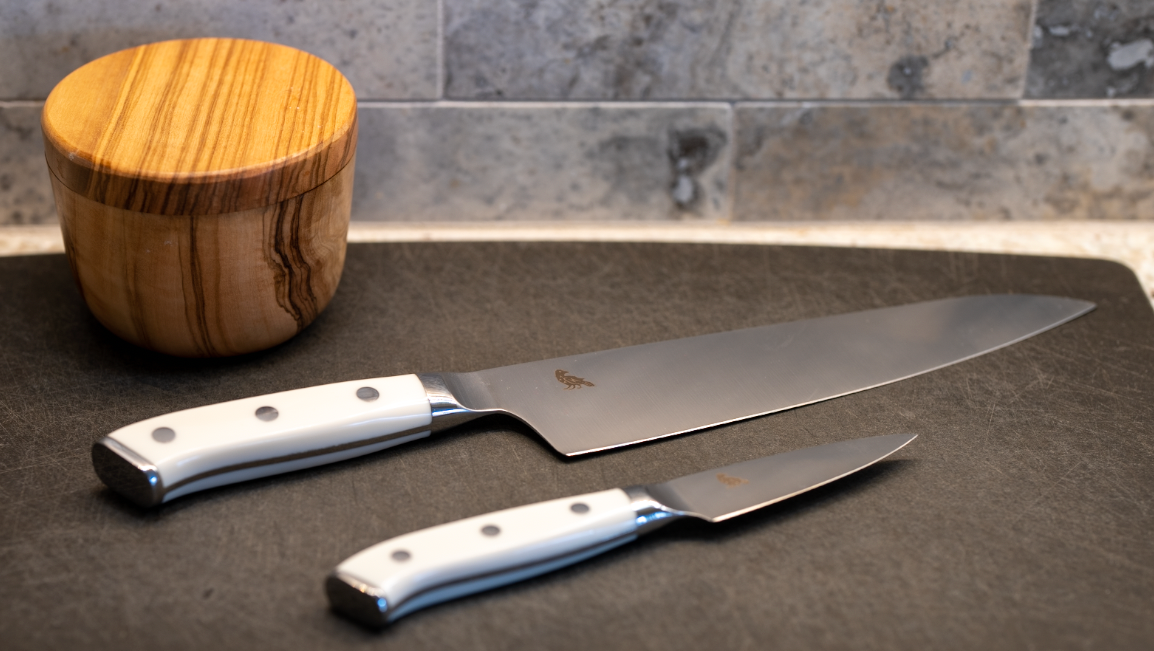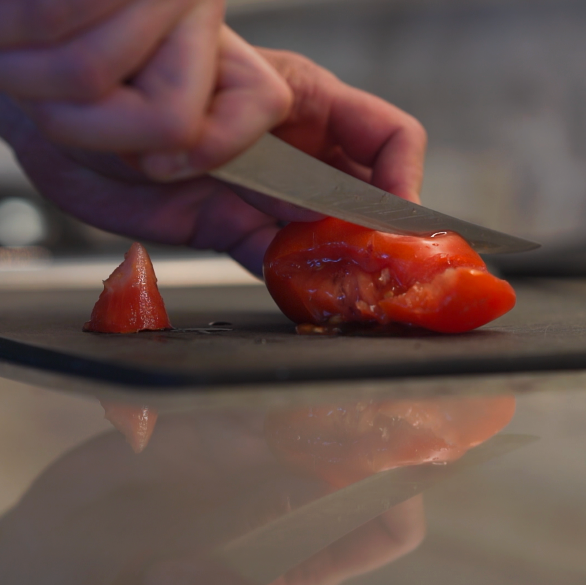 Blade sharpening service
We service kitchen knives: chef's knives, paring knives, utility knives, cleavers, fillet knives, steak knives, asian knives, kitchen scissors, and ceramic knives of all brands and styles, including Japanese knives. We sharpen serrated knives and provide blade repair and restoration too. All sharpening is performed by your professional home knife sharpening service. Let us be your household knife sharpener. Learn more about how to sharpen a knife here.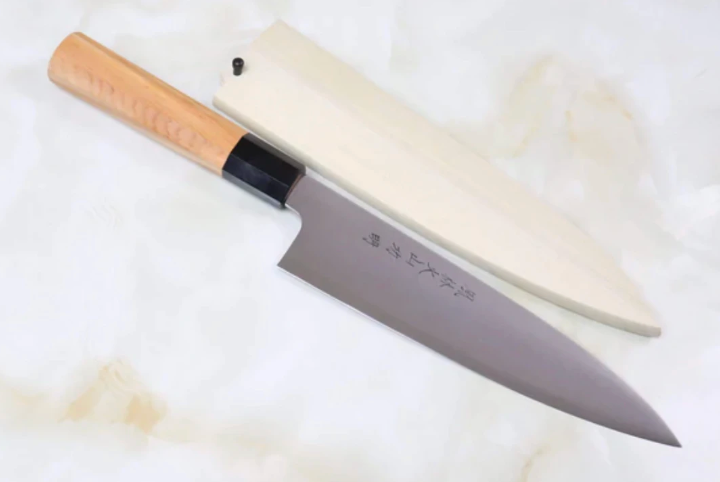 Included
Knife sharpening services include: minor broken tips, chips, single bevel and re-serration of knives all serviced by the blade sharpener near me. We fix damage from electric knife sharpeners and scraper sharpeners. We're happy to make sharp blades and repair easy with one tap ordering. Start cooking better today.
Where to get kitchen knives sharpened? We are your knife repair shop near me, in your mail box. Some say it's cutlery delivery. Some say it's magic. Either way, we'll send you a shipping kit when you order and sharpen knives with us. It's that easy.