Sharp Kitchen Knives Made Easy
One less errand to run near by
Order today for quick turn-around
How the mail kit 📬 works:
1. Order a shipping kit here, we'll ship it to you
2. Pack your knives with enclosed custom packaging when it arrives
3. Mail it back (pre-paid postage included) 
Professionally sharpened knives and kitchen scissors will be returned the same day they arrive at our shop. They'll be safer, make tastier food for friends and family and be a pleasure to use. You'll wonder why you did not know about this service sooner. You'll want to share us with friends and family. 
Mail knives
Like they are shipped to your local stores before purchase, we meet and exceed the USPS guidelines for safely shipping kitchen knives for sharpening.  We follow section 443 of the USPS Publication 52. Secure outer packaging in a strong custom container is included. Inner packaging is also provided that creates additional cushion. No marking that indicates the contents are placed on the outside of the mailpiece. 👍
User Friendly Knife Shipping Kit
Included • 15" x 11" x "1
User Friendly Knife Shipping Kit
Included • 15" x 11" x "1
"You know, I just have to say…
Thank you for never shaming me about my knives. It really means a lot."
—Kim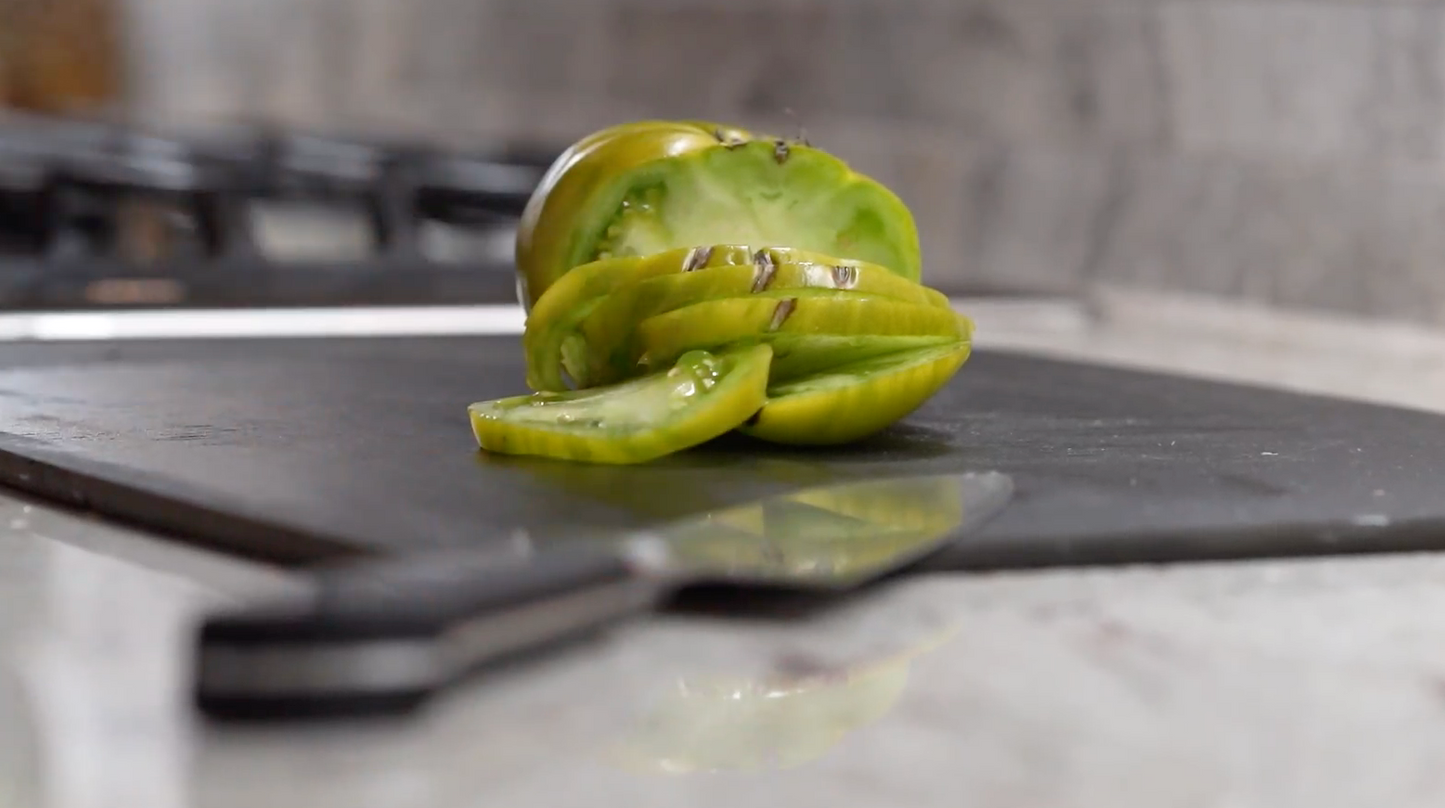 Why Sharpen 🔪
• Cook with more confidence, like a chef.
• Stop smooshing & tearing your food.
• Save your knives from the landfill.
"[Vivront] makes it so easy!
If you've been putting off sharpening knives because it seems like a hassle, this place is for you!
— Paula B. on Google
Order Today
Cook with more confidence in as little as 3 days (up to a week). Loaners avalible.
We are sharpening "near me" - in your 📬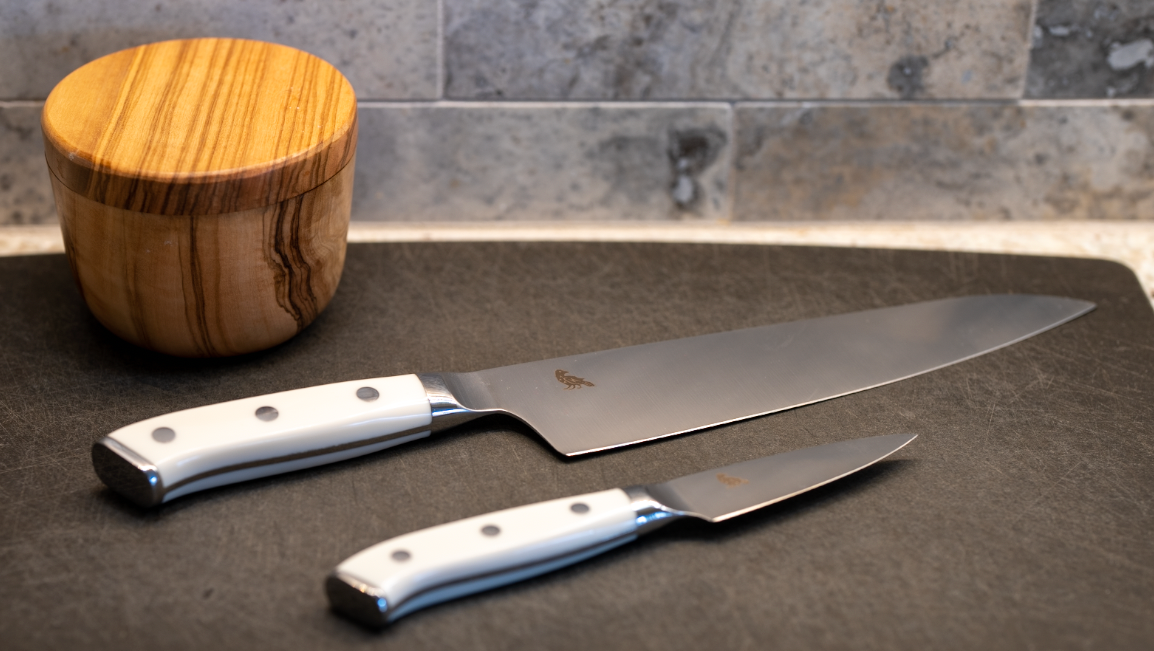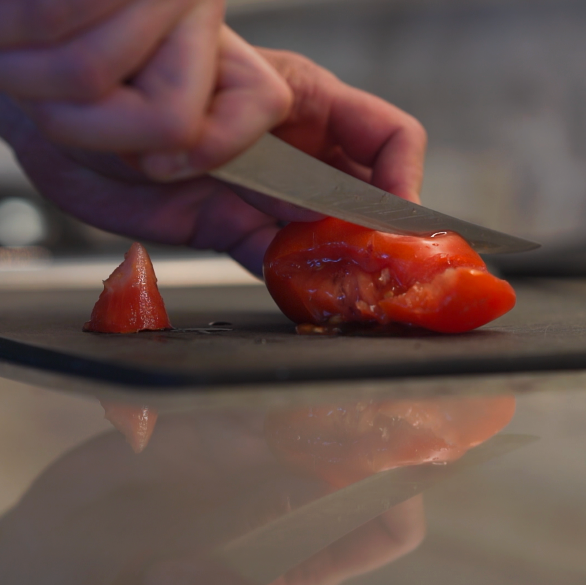 Blade sharpening service
We service kitchen knives: chef's knives, paring knives, utility knives, cleavers, fillet knives, steak knives, asian knives, kitchen scissors, and ceramic knives of all brands and styles, including Japanese knives. We sharpen serrated knives and provide blade repair and restoration too. All sharpening is performed by your professional home knife sharpening service. Let us be your household knife sharpener. Learn more about how to sharpen a knife here.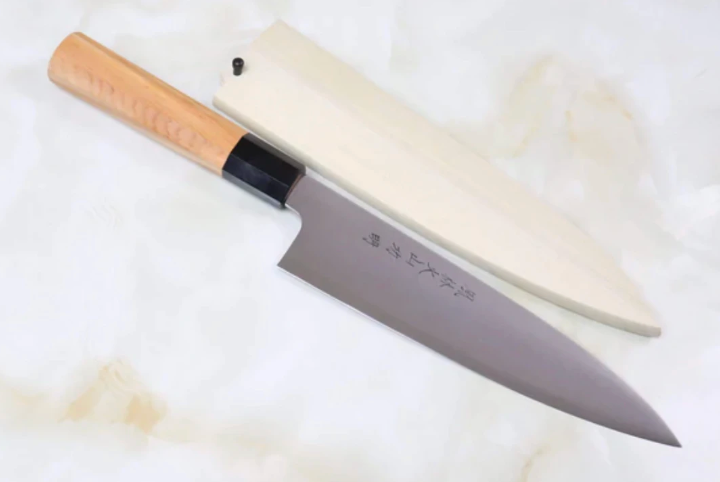 Included
Knife sharpening services include: minor broken tips, chips, single bevel and re-serration of knives all serviced by the blade sharpener near me. We fix damage from electric knife sharpeners and scraper sharpeners. We're happy to make sharp blades and repair easy with one tap ordering. Start cooking better today.
Where to get kitchen knives sharpened? We are your knife repair shop near me, in your mail box. Some say it's cutlery delivery. Some say it's magic. Either way, we'll send you a shipping kit when you order and sharpen knives with us. It's that easy.